Hello lads !!
Remember, in the last topic, I talked about the new OL stadium that the club is building. It is now finished !!
Here's a little bit of history :
- On 1 September 2008, Olympique Lyonnais president Jean-Michel Aulas announced plans to create a new 60,000-seat stadium, tentatively called OL Land, to be built on 50 hectares of land located in Décines, a suburb of Lyon. The stadium would also include state-of-the-art sporting facilities, two hotels, a leisure center, and commercial and business offices.
- On 22 September 2009, French newspaper L'Equipe reported that OL Land had been selected by the FFF as one of the twelve stadiums to be used in the country's bidding for EURO 2016. The FFF officially made their selections on 11 November 2009 and the city of Lyon was selected as a site to host matches during the tournament.
- After the landscaping in 2012, the stadium construction started in summer 2013.
- Stadium is finished for January 2016.
First, the property of OL : a large area, 45 hectars, divided like this :
1 | Stadium – 59 186 seats / OL Groupe Head Office
2 | Training center
3 | Hotel - Hilton ***
4 | Office Building
5 | Recreation Center (Indoor Karting, Laser Game, LegoLand...)
6 | Mall
The goal of the stadium is to diversify the income of the club OL. In the 2000s, the club became rich because it sold players that didn't cost anything to buy a lot of money. For example Benzema (bought 0, sold 35M€), Essien (bought 8M, sold 38M), or Malouda (bought 0, sold 15M). But most of the income came from these players and Champions League, so President Aulas wanted income to be more stable.
Before, OL gained 20M per year with Stade de Gerland. But don't own the stadium, and had to pay fees to the city for rent. Now with the new stadium, income will be divided in renting offices for companies, recreation center, a percentage of Hilton hotel, seminaries, and the income linked to the stadium. Aulas hopes 50-60M for the fisrt year, and then 80M€ per year ! This should give the power to Lyon to engage great players, and be in the top-20 clubs in Europe.
Here's some first previews :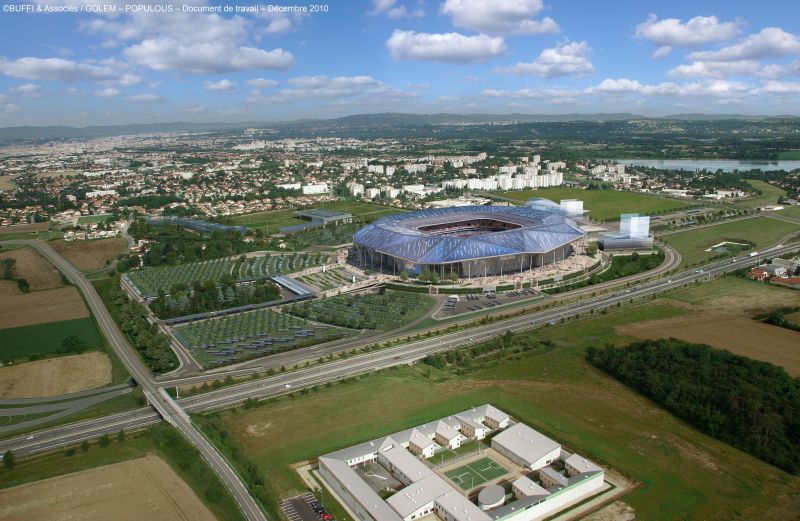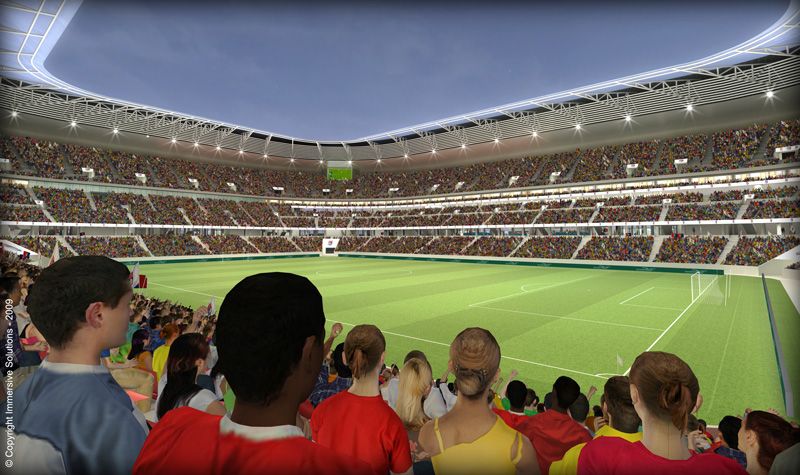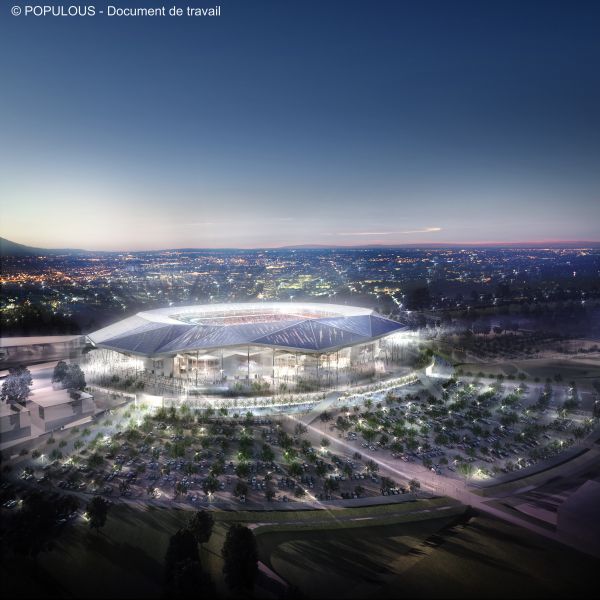 Now, the contruction site !!
First excavations works :
Then, the stadium rose in only 2 and a half years ! A great performance !!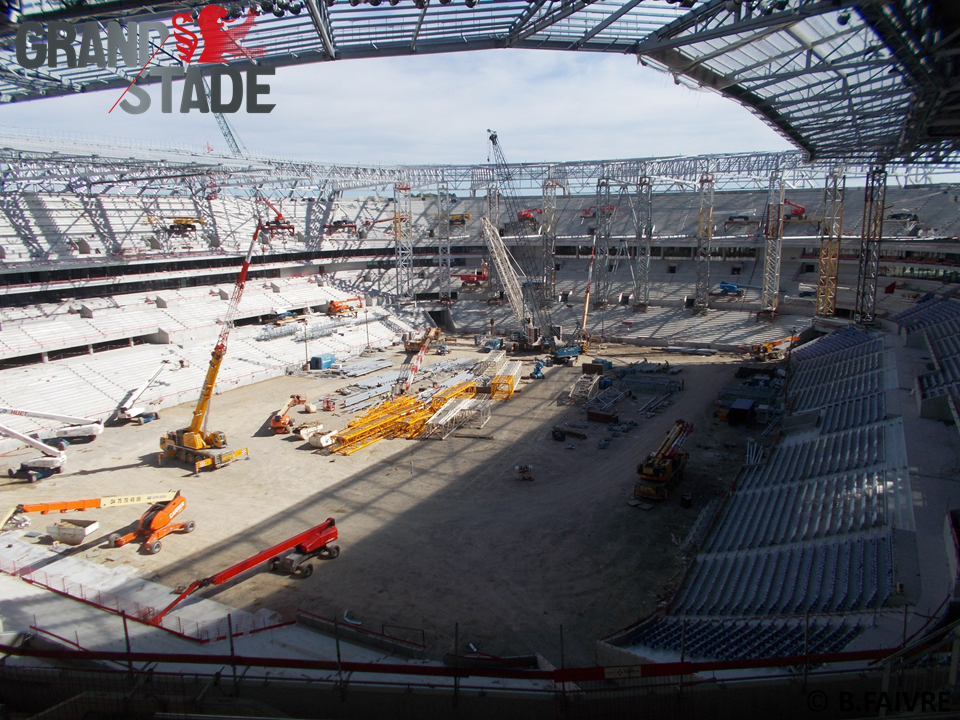 On the oppenning :