Welcome to noName.zone
Register now to gain access to all of our features. Once registered and logged in, you will be able to create topics, post replies to existing threads, give reputation to your fellow members, get your own private messenger, post status updates, manage your profile and so much more. If you already have an account,
login here
- otherwise
create an account
for free today!
Community Status Updates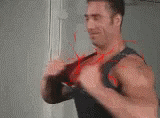 I'm on the verge of buying my first guitar. Any suggestions? The one I've been eyeing is the Epiphone Les Paul Special II, which is in a pack and comes with amp, tuner etc. It has pretty good reviews.


Apr 25 2019 01:53 AM

Show all 7 comments
Well i have good experience of ibanez grg, dont remember exact model but cost around 200e.

Served me well for first 6years without any problems.

Still have the guitar and the neck havent bended :p

Apr 25 2019 06:49 PM

Look we are talking about musical instruments, epiphone is a good start (SG eats les paul for breakfast in that category) but we all know you'll end up owning at least 5-6 guitars until you realize you have a problem and all you wanted to do is learn how to play and take it slow :). It's how it goes in the music department, I've bought my first stratocaster with 1960's hohner contessa amp and stagg bass guitar

Apr 26 2019 11:36 AM

And before I even realized there was a warwick in my room, aria 2 pro bass, rickenbacker 4004LK signature edition, yamaha drum set and.......oh boy what's happening!

Apr 26 2019 11:39 AM
Status Updates